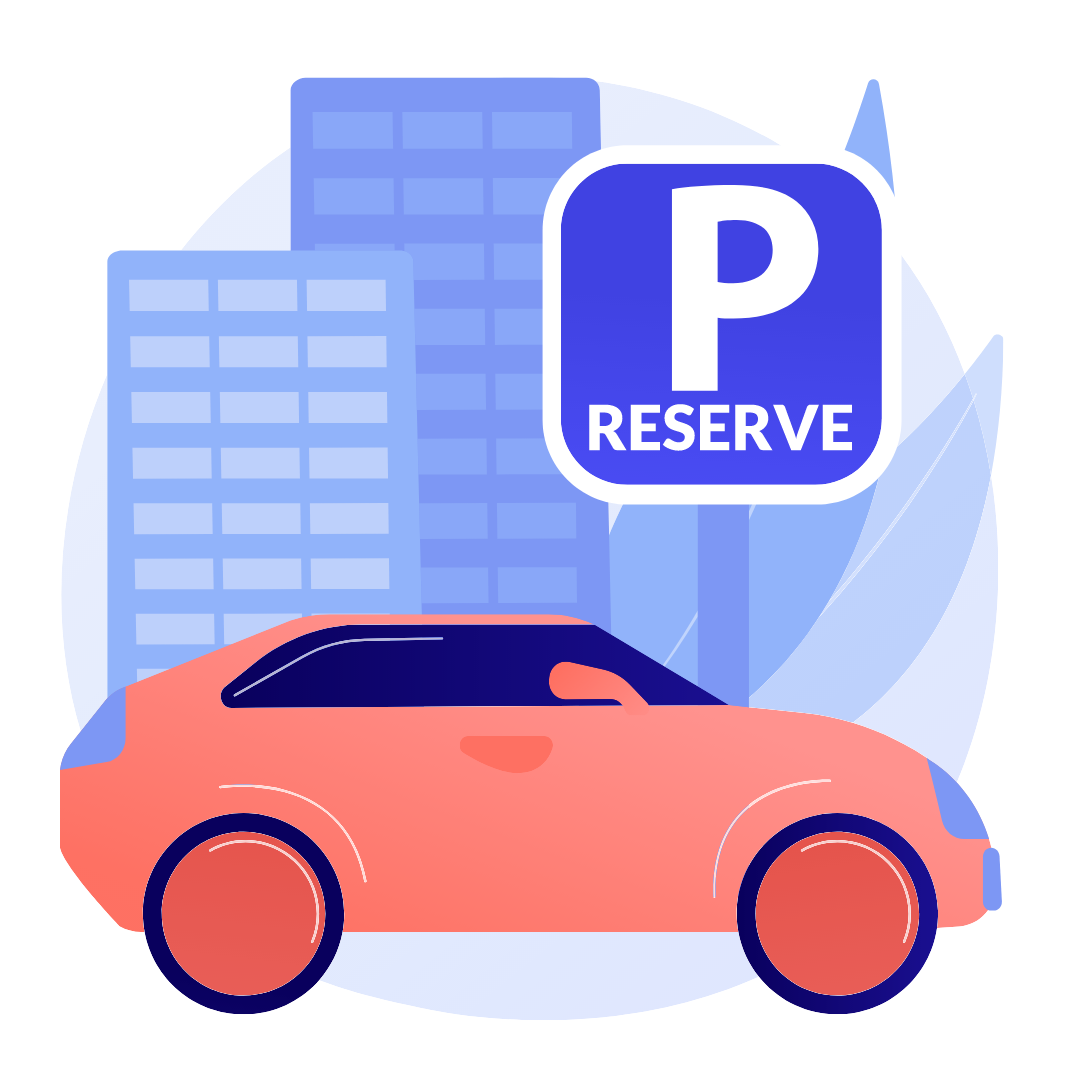 Take Control of Your Parking!
MyGuestSpot.com is a cloud-based suite of parking management tools that allow residential property managers (apartment complexes, HOAs, COAs, etc.) and parking enforcement professionals to automate resident and guest parking for their communities.
MyGuestSpot.com offers an affordable yet powerful feature set that includes:
Customized Guest registration portal based on your community's rules
Resident self-service portal where residents can self-register their resident vehicles (optional), retrieve their unique PIN numbers, view their guest registrations, and update their resident vehicles when they purchase a new car.
Electronic enforcement reporting
Automated violation notification
Identify vehicles that are not authorized to park on your property
The flexibility to implement a progressive enforcement program that may include warnings, boots and/or impoundment or any combination of the three.
Customized parking restrictions based on your rules and needs.
Add additional users with custom permissions to access specific properties
...and so much more!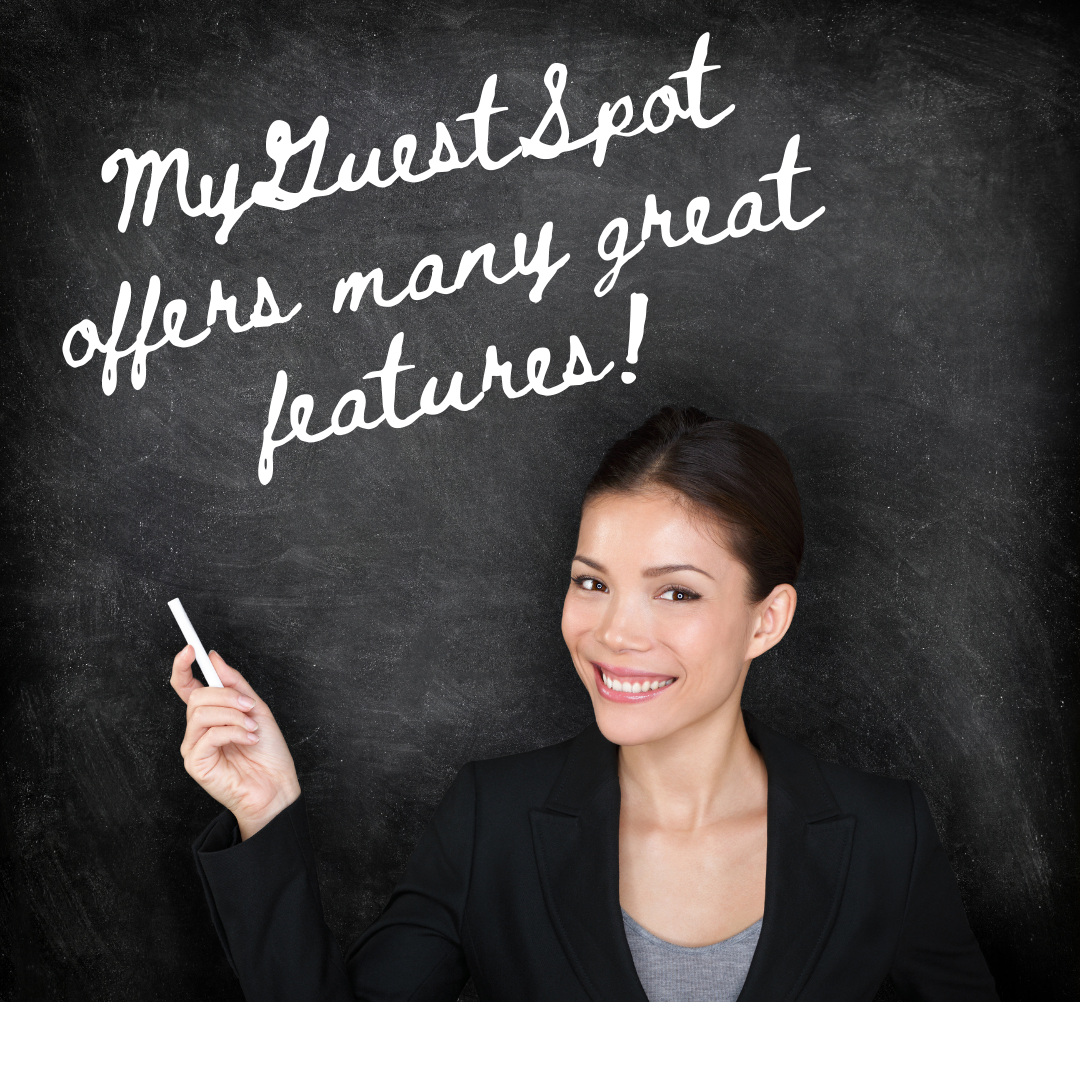 How It Works:
Each unit at a property is assigned a unique PIN (Parking Identification Number) they can provide to their visiting guests. This PIN is used by guests to request a parking permit, ensuring that vehicles parking on the property are authorized to do so.
All registration requests (resident AND guests) are submitted online, either by computer or mobile phone, and are stored in a secure database. Registration requests are compared against the parking guidelines set by a board of directors, a property manager, or a parking enforcement professional. If the request meets the pre-determined criteria, an electronic parking permit is automatically issued, logged in the system, and a confirmation is sent to the requester by email or text message.
If the request does not meet the guidelines (for example, if the vehicle's request will exceed the maximum allowable time a guest may stay on the property per month, or if the resident has exceeded the number guest vehicles allowed on the property) the request is automatically denied.
Our popular Resident Portal allows residents to view, and if allowed by the property, change their vehicle's registration information. Residents can also view their guest permit history and retrieve a forgotten PIN. Many clients LOVE this feature because it shifts the responsibility for registering resident vehicles from the property management company to the resident. And for verification purposes, you can receive automatic notifications every time a resident makes a change in their portal!
Benefits for Residents and Guests:
Friendly interface that's easy to use
Available 24 hours a day, 7 days a week
No apps to download or install
No paper permits to misplace
Automatic receipt sent via email or text message
Notifications when permits are about to expire
Ability to manage their own vehicles anytime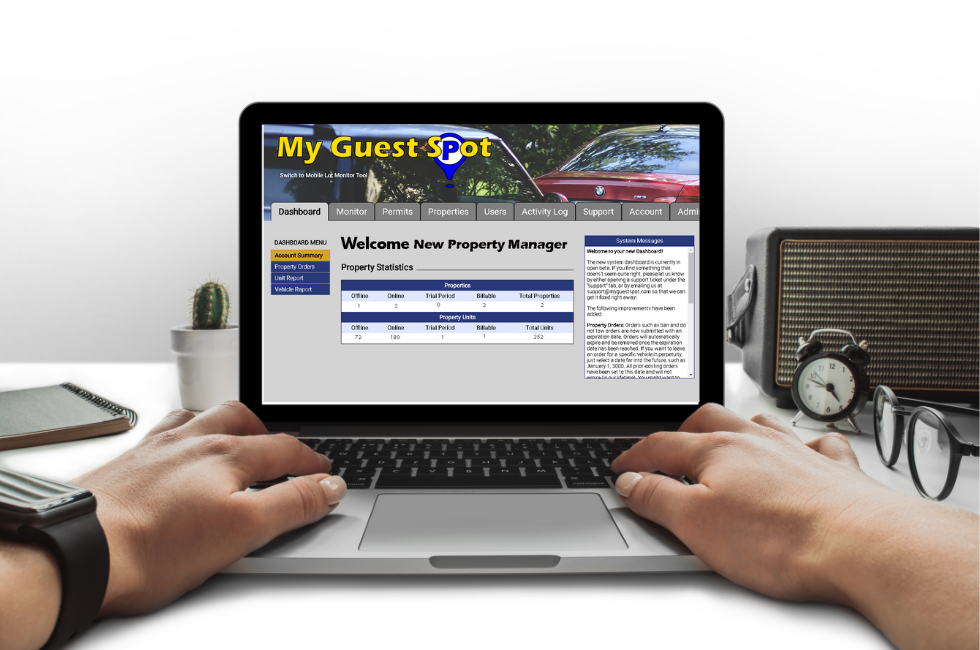 Parking Management Made Easy
There's a lot that goes into successfully managing a property, and there are only so many hours in a day. So rather than spending time approving and issuing parking permits, why not let MyGuestSpot.com handle all the heavy lifting for you? With MyGuestSpot,com managing your parking is as easy as 1, 2, 3!
Set up your property - Upload your unit information and configure your parking criteria using our friendly user interface.
Notify your residents – Automatically generate parking rollout letters for each unit, containing a scannable QR code for guest permits, their unit PIN and instructions for setting up their Resident Portal account. Simply print the letters from your browser and distribute to your residents.
Activate your property to begin issuing and tracking parking permits!
Benefits for Property Managers:
Powerful and simple to use interface
Issue guest parking permits automatically
All events are logged and timestamped
Easily search, view and edit permits
Override parking restrictions at any time
View complete parking activity for any vehicle
View complete parking activity for any unit
Instantly Ban a vehicle with the click of a button
Add a Do Not Tow order for any vehicles
Set automatic expiration date for Ban and DNT orders
Allow residents to register their own vehicles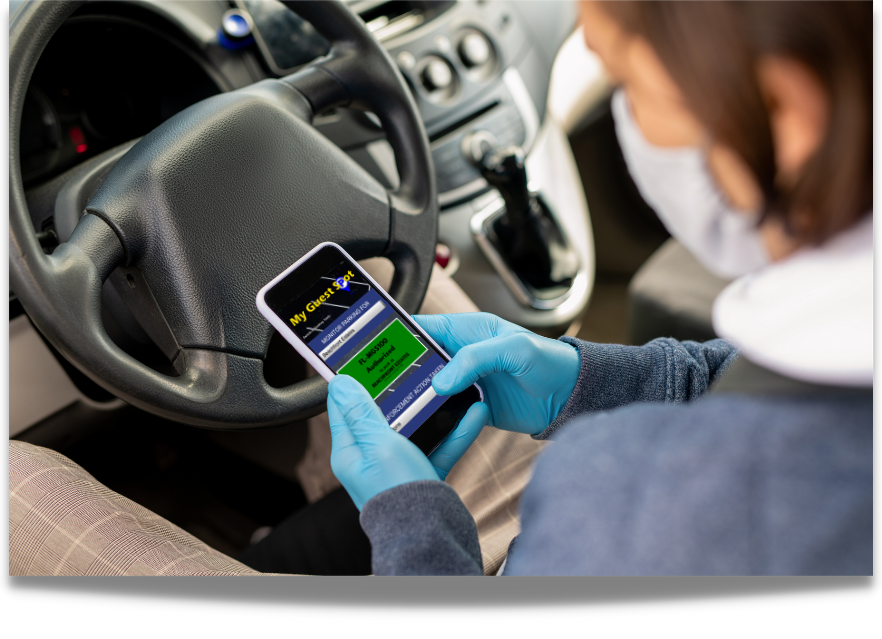 Simple Monitoring and Enforcement
Parking management has never been easier! With MyGuestSpot lot monitors and security staff can instantly check the status of any vehicle with our mobile friendly lot monitoring tool. Simply snap a picture of the license plate with the camera on any computer or mobile device (or enter it manually) and MyGuestSpot.com will provide a color coded response which immediately lets you know if the vehicle has a valid parking permit. Monitors can also add "enforcement actions", indicating whether a vehicle was issued a warning, booted, or towed.
Benefits for Lot Monitors:
Mobile friendly Lot Monitoring Tool
Optical License Plate Recognition with ANY device equipped with a camera
Manually enter license plates if lighting conditions don't permit OLPR
Large color-coded responses for easy status identification, ensuring accurate parking enforcement
Works from any computer or mobile device with an internet connection
Automated roll-out letters
Unlimited users with customized access controls from managers to monitors.
...and more more!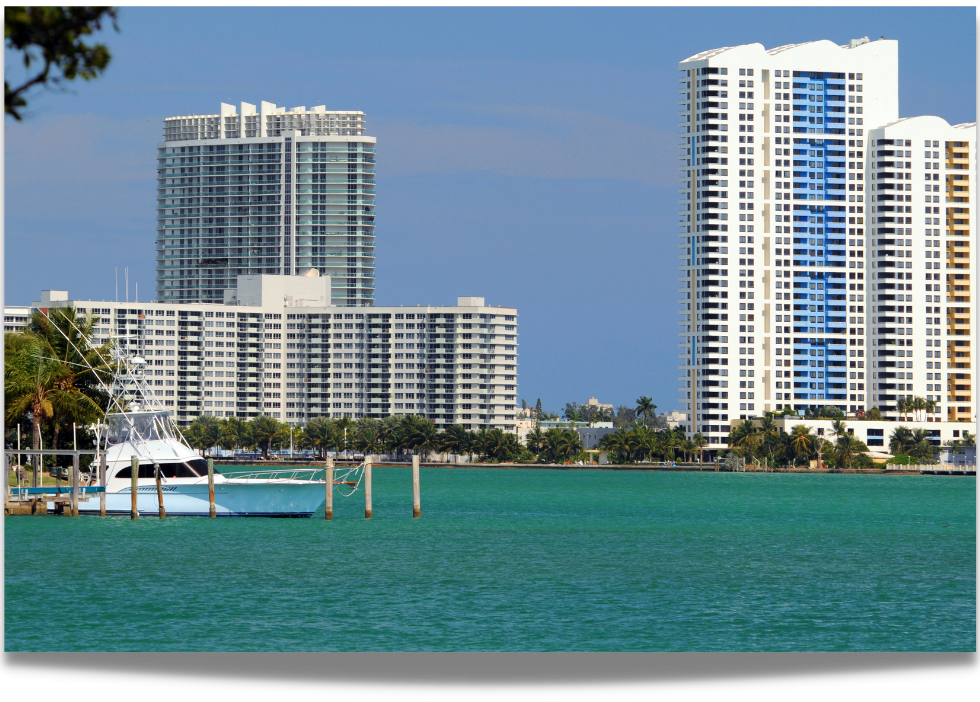 Take The Next Step
Fill out the form on our home page to schedule a ZOOM demo today! Let us show you ALL the features MyGuestSpot.com offers, and help you "take control of your parking".
Can't wait to get started? No problem! Just click the link below and get access to all our tools right now! It's compeltely FREE to add, configure, and rollout your properties.
When you're ready to start issuing parking permits and monitoring, simply activate your property. Each newly activated property is FREE for the first 30 days after activation!
Click Here to get started for FREE today!